Case study
delaware's Virtual Inspiration Event
With the current digital transformation acceleration, OFCORES assisted in converting delaware's annual Inspiration Event into a virtual edition.
The event was broadcasted live from our partner studio in Aalst, De Filatuur. Participants had the opportunity to discover new technologies and see digital transformation trends in action through engaging parallel sessions, talks with experts and online networking experiences.
Maintaining flexibility while operating under fluid regulatory and safety conditions due to the COVID-19 crisis, OFCORES delivered virtual event solutions in a safe environment, using measures such as plexiglass between staff work areas and outdoor takeaway catering.
The event and technical services also included registration and virtual event platform management, venue and supplier coordination, live streaming, internet bandwidth solutions, and dynamic sound and light production.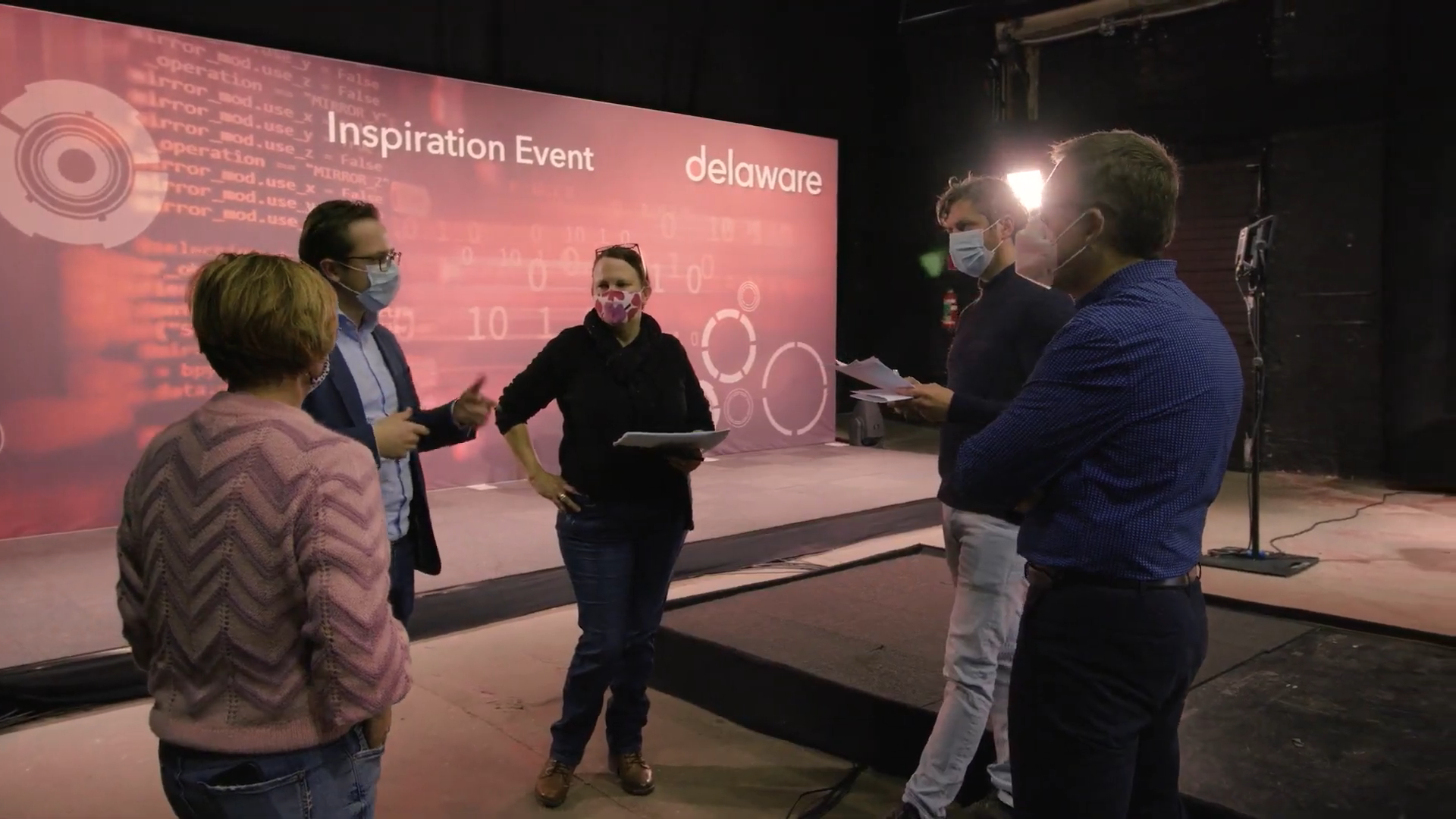 Venue benchmark
Supplier negotiations
Contracting & management
Implementation & enforcement of proper COVID-19 safety measures
Virtual event conceptualisation assistance & best practices
Registration management
Logistics management
Event décor
On-site technical management
Rehearsals facilitation
Virtual event platform management
Live streaming & increased internet bandwidth
Dynamic sound & light solutions
In collaboration with OFCORES, this Virtual Inspiration Event successfully connected experts and participants in exploring digital trends for practical application in a safe and innovative environment.
See their aftermove here!