The Eastern Partnership Civil Society Forum (EaP CSF) held its 14th Annual Assembly in Prague on 5-7 December 2022. It was the first in-person gathering since the Covid-19 pandemic began, however attendees faced this time the challenges of the Russian war in Ukraine.
The event started with an award ceremony and reception in the Czech Parliament on the evening of December 5th, followed by the second and third day held at the OREA Hotel Pyramida. The diverse program included engaging activities like panel debates, thematic discussions, workshops, documentary screenings, a photo exhibition, a musical performance, and networking opportunities.
OFCORES provided solutions including venue and catering sourcing, floor-plan creation, supplier negotiations, and contracting for AV equipment, photography, videography, and private transportation (shuttles, flights, busses). They also ensured exceptional venue set-up and managed on-site registration, as well as organizing dinners and an award ceremony.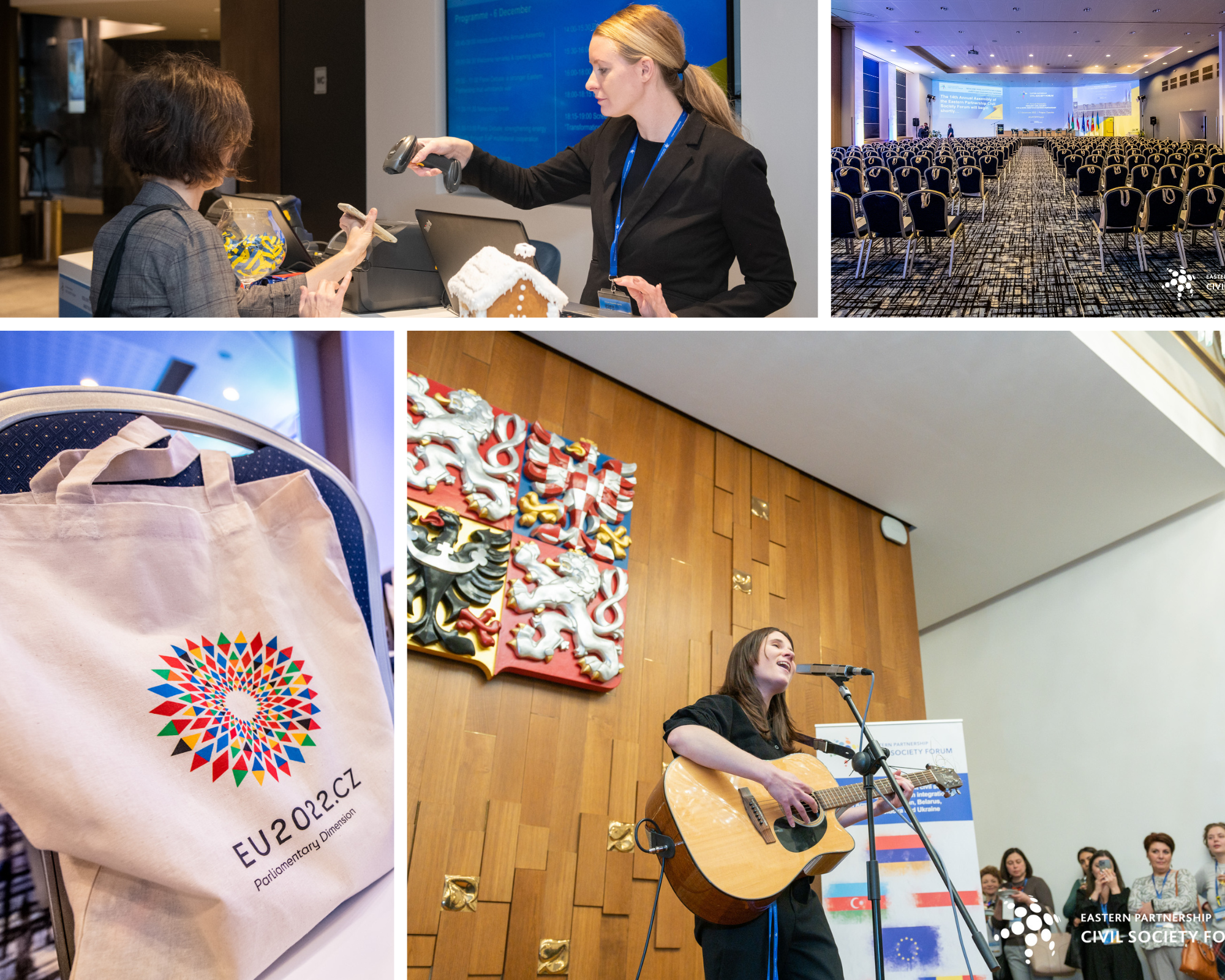 Destination selection and venue sourcing

Virtual event conceptualisation & assistance

All-round project management

On-site production management

Event livestreaming towards Youtube and Facebook

Supplier & venue negotiations, contracting & management

Registration management

Hotel room management and negotiation

Logistics management

Business travel management

Script & live technical direction

Digital and on-site designs

Presentation & video support

Technical rehearsals

Supplier management

Event script and floorplan
Speaker invitation & management solutions

Real-time speaker, participants & moderator "helpdesk"

Manuals creation
Live streaming on Facebook and Youtube

High-end registration platform in Russian and English

Live session captioning

Session post-production & on-demand content library via Youtube

Translation solutions

Live scanning and badging