Case study
EUROPEAN SHIPPING SUMMIT 2023
Europe is facing an existential transformation as it strives to meet climate neutrality by 2050 while maintaining industrial leadership at global level. The Green Deal Industrial Plan and the proposed Net-Zero Industry Act put forward ambitious measures to strengthen Europe's security of supply and strategic autonomy by fostering green technology manufacturing, green transport, just transition and open trade.
With this in mind, OFCORES | Forum Europe was contracted by the European Community Shipowners' Associations (ECSA) as the event partner to organise their European Shipping Summit
A total of 12 Side-Sessions were organised addressing important topics under each of the three European Shipping Summit streams: People, Industry and Environment. The Side-Sessions were held on 19 September, the first day of the summit in three different allocated meeting rooms.
The second day of the event, and main Summit Day, started with the opening of the ESS team, Sotiris Raptis (Secretary General ECSA) and Philippos Phiulis (President ECSA). We were pleased to welcome the Former President of the European Commission, José Manuel Barroso, for a Keynote speech and panel discussion on "Shipping and European Security".
The afternoon panelist discussed "Maintaining Europe's competitive edge", how to "Deliver the energy transition" but also how to "Ensure a people-centred transition" in the future shipping industry.
Some delegate then joined us in the magnificient Forum of the Museums for a Gala Dinner which was also attended by Margaritis Schinas, Vice-President of the European Commission.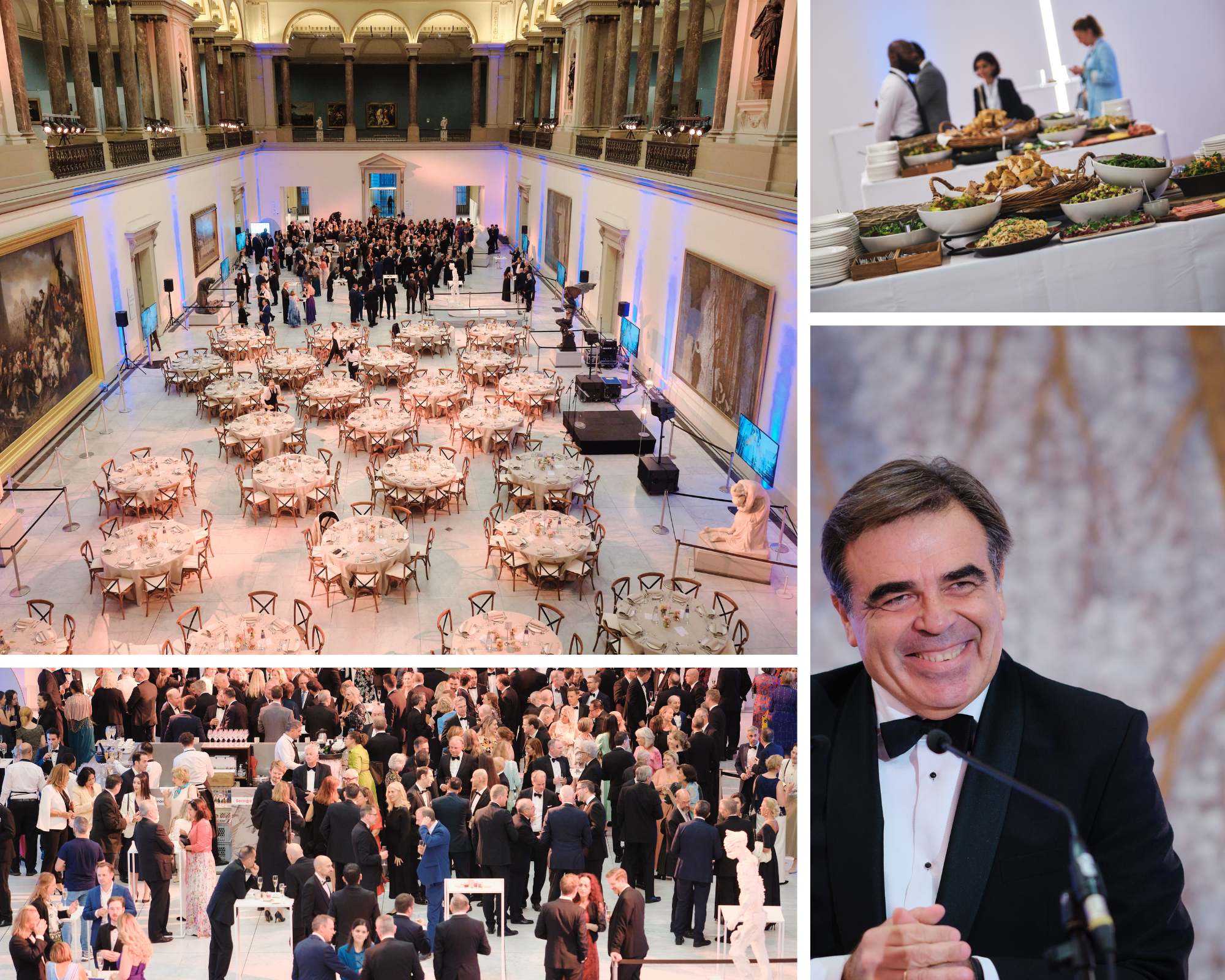 Venue searching and benchmarking
Supplier management
Financial management
Pre-production, onsite A-Z support and post-production support
Speaker management
Event web platform creation & continuous maintenance
Creation of 2 registration platforms with several categories and agenda selection
Branding support
Creative event deliverables support
On-site photo / videographer