Case study
P95 TEAM RETREAT 2023 - Mallorca
P95 finds, collects, analyses and reports epidemiological data to assist public health agencies, research organisations and pharmaceutical companies in improving peoples' access to safe and effective vaccines. The company's staff comprises a diverse team of epidemiologists, data scientists, statisticians, data analysts, medical writers, safety and pharmacovigilance specialists, project managers and business support professionals from at least 20 different countries.
OFCORES once again organised their annual team retreat to allow colleagues to meet in-person to take stock of the past year as well as discuss the future ahead for the company. 
The event took place in beautiful Mallorca. Around 100 employees attended the team building at the Melia South Beach and Melia Calvia Beach Hotels over the course of one entire week in October! We provided a varied programme with business meetings, plenary sessions and breaks for relaxation and social activities on the beach and by the pool. 
OFCORES took care of the transfer of the participants from all over the world to Mallorca and back. On site, they welcomed the P95 team, arranged multiple business meetings, entertainment and various refreshment breaks, lunches and dinners. The social team building activity organised by the poolside and on the beach were a particular highlight!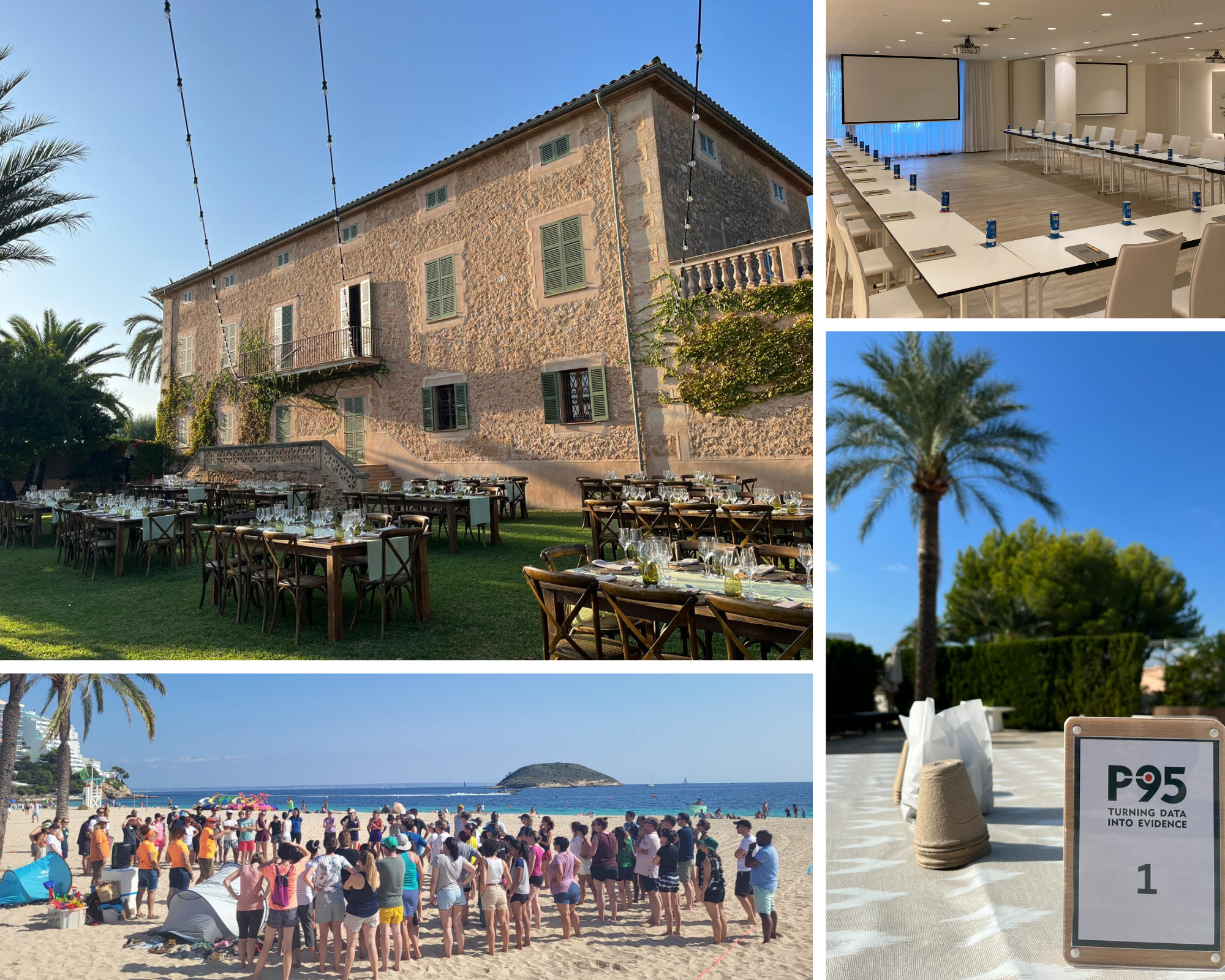 Destination selection and venue sourcing
Team building agenda
Business travel management
Hotel-room & logistics management
Selection and organisation of entertainment
Floor plan and set-up business meetings
Invitation of participants
Helpdesk on-site